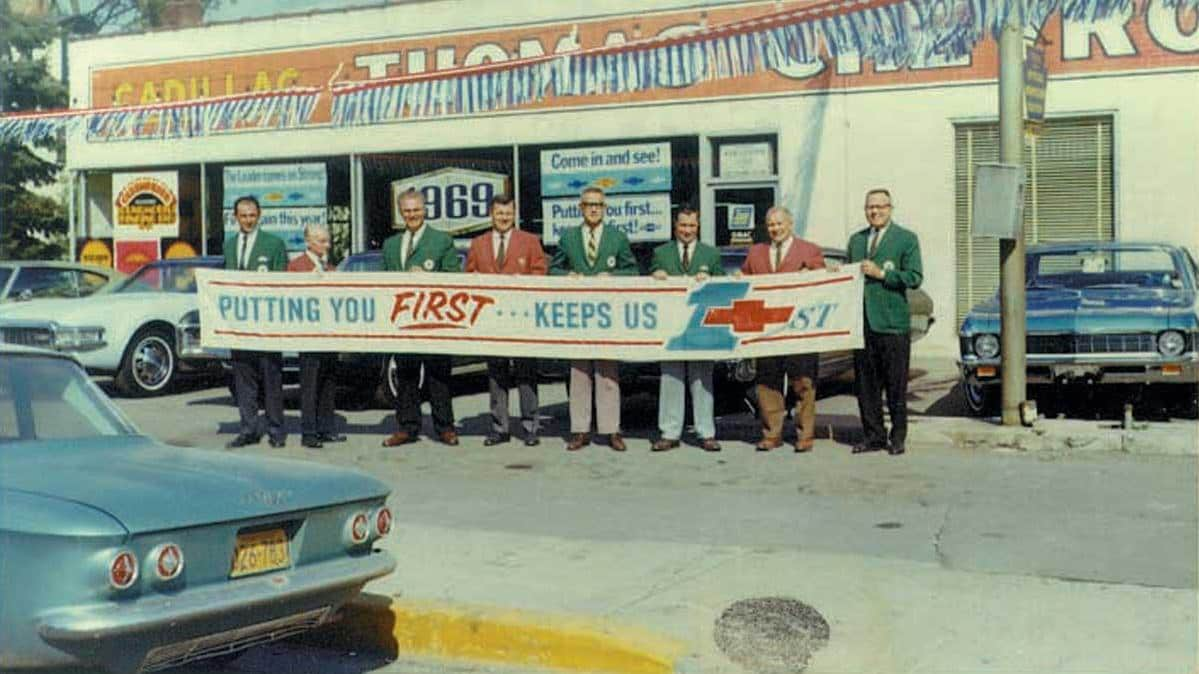 About Thomas Automotive:
The Thomas Family has been in the automotive industry for over 100 years! They began their journey in 1901 with Ford Motor Company servicing vehicles on the new turnpike! In 1939, Thomas Automotive expanded into Bedford County launching them into the company they are today. Four generations later, the Thomas Automotive Family has expanded to four dealerships serving Pennsylvania and Maryland. Today, Thomas Automotive represents six major franchises and employs over 250 automotive employees!
Company Benefits
Thomas Automotive cares about its employees, which is why we offer thoughtful benefits to help you enjoy your new career as an auto body service technician or specialist!
Our Thomas Automotive benefits include:
Paid vacation time
Paid holidays
Available sick time
Available full medical, dental and vision care for full-time employees
Supplemental insurance coverage
Life insurance
A 401k plan with company match
Employee purchasing program
Thomas Autobody Core Values

Positive
Trustworthy
Motivated
Compassionate
Dedicated
Thomas Automotive Mission Statement
Our goal is complete customer satisfaction and we abide by the Thomas Automotive Mission Statement:
"The Thomas Automotive Family is a courteous, honest, efficient team, committed to creating exceptional customer satisfaction by providing safe, reliable transportation."
Thomas Automotive Core Focus
Directions
Get Directions
Thomas Auto Body Hours
Monday

8:00AM - 4:30PM

Tuesday

8:00AM - 4:30PM

Wednesday

8:00AM - 4:30PM

Thursday

8:00AM - 4:30PM

Friday

8:00AM - 4:30PM

Saturday

Closed

Sunday

Closed